Have you ever left the house looking for building supplies or lumber and lost most of your day due to searching for the business that has everything you need? To avoid this situation, you can call ahead to our team and let us know what your projects require.  This extra bit of common courtesy can prevent you from getting the wrong type of power tools, or from driving all over Central AR like a lost tourist. We are here to help, but we also prefer that you leave our hardware store feeling more refreshed than when you arrived.
Estimating your next project just got a whole lot easier! Bring in your blueprint to our Jacksonville, Cabot, or Greenbrier locations and our trained, helpful staff will give you a speedy estimate for all the best materials Whit Davis has to offer. It's that easy! Just bring in the plans, and we'll take care of the rest.
Drywall is messy, but getting setup for your next project doesn't have to be. Our state-of-the-art boom truck can deliver drywall products to your location very efficiently. Our truck can boom drywall up stairs so that crews can get the job done faster. Damage to drywall is minimized and labor is less intensive by the boom truck delivery. Contact any of our four locations.
Engineered Wood Lumber Design
LP® SolidStart® Laminated Veneer Lumber (LVL) is a vast improvement over solid wood beams.  Problems that naturally occur as solid sawn lumber dries – twisting, splitting, checking, crowning and warping – are greatly reduced.  And pound for pound, LP SolidStart LVL has more load-carrying capacity than solid sawn lumber.  The end result:  a building material that is more reliable, high-performing and usable than traditional lumber.  Our design/specification software ensures structurally sound design solutions for your home.
Cellulose & Foam Insulation
Lower your energy bills and make your home more energy-efficient with Whit Davis. Ask today about installing new insulation in your home. It's not only an effective way to update your home, but it can potentially save you hundreds in annual heating and cooling bills. And with us at the wheel, it couldn't be easier to get the job done! For more information Contact Don Noel at 501-944-9676.
At Whit Davis Lumber Plus, it couldn't be simpler to update your gutters. We offer a wealth of colors and styles to meet any need—or to spruce up your home! We also provide seamless insulation on your leaf guard gutter system. Best of all, we'll give you a free estimate just for telling us you're interested! It's that kind of friendly service that makes Whit Davis the best at installing gutters. For more information about a new gutter installation, contact Don Noel at 501-944-9676.
We are very proud to be a retailer of the STIHL product line. As an independent Dealer, we can provide many services that the big box chain stores just can't match. Our friendly and knowledgeable staff is always ready to help you select the equipment that meets your specific needs. We can offer fast, professional service for your STIHL equipment after the sale.  Contact our Jacksonville or Greenbrier store today to talk to one of our certified STIHL mechanics.
Have an empty tank in dire need of a fill-up? Stop by any of our four locations where a trained staff member will refill your empty propane tank.
Replacement Windows
Seeing some sweating around the corners of your windows? Or having trouble seeing through them at all? No matter what's happened to your old set, we're happy to install new windows on your house. No matter what's happened to your old set, we're happy to sell you energy-efficient windows for your home.
New Construction
We can do more than just freshen up your windows, though. Need windows for every room in the new house? We're more than happy to help with construction projects, from start to finish. No matter what your project needs, we have the solution to match. For more information, visit one of our four locations or call us today.
Rescreening
No matter if the dog scratched through your screens, or if they're just too old to stand up to the weather anymore — we're here to help. Give us a call today and we'll provide you a quick estimate on your new screens. After all, it shouldn't be difficult to make your house look nicer! Contact us and see how the plus in our name makes us different.
When a typical for-sale door isn't enough for your project, we're still here for you. Our custom door services can design doors to meet any specification. You can trust our years of experience and expertise to ensure your project is exactly what you're looking for, every time.  For more information, contact our Jacksonville store at 501-982-2156.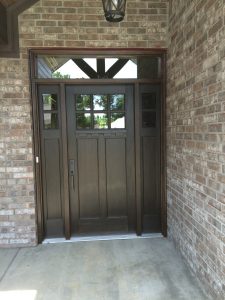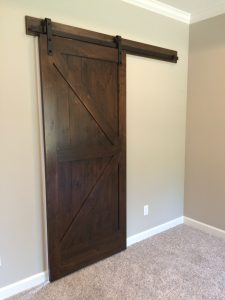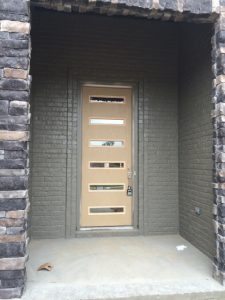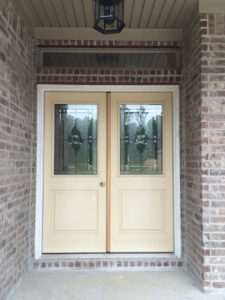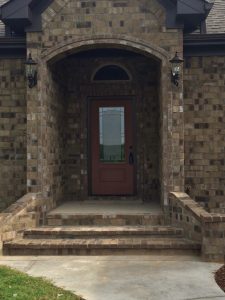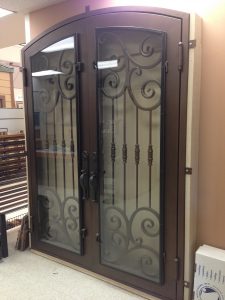 © 2023 Whit Davis Lumber Plus
Designed in Central Arkansas by
Rock City Digital