Our team has spent many hours to determine the best options for various problems that one may need to solve, and they have put together a hardware store and lumberyard with extensive possibilities.  Therefore, most shoppers find that we are the best place to visit when they wish to get everything in one stop. Beyond these apparent reasons, we'd like to note that many retailers sell cheap power tools that will only last for a job or two.  But, by way of comparison, most of our satisfied clients have been using and reusing their items for many years.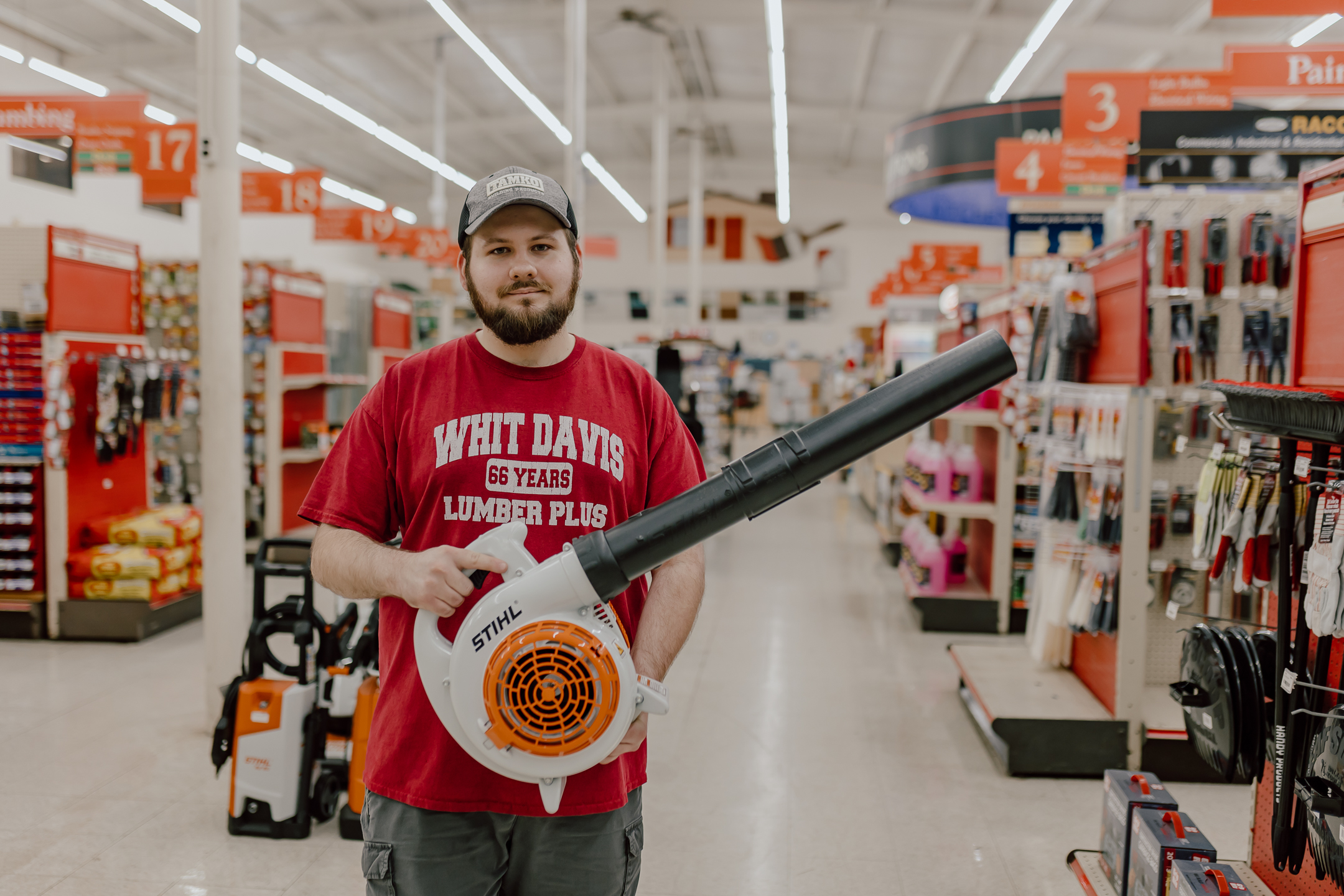 We offer a wide range of electrical products.  From fuses and outlets to light bulbs and extension cords, we have a variety of products to meet your needs.  Come by any of our locations to get your supplies today.
There's never a bad time to fire up your grill. And when you're hankering for a slab of steak, kabob or salmon cooked to perfection, we're here with the best grills around. We carry only the finest brands, like Traeger, that are guaranteed to provide the best finish to your meal. So kick back, relax, and let one of our high-quality grills do all the work.
From nuts and bolts to the high-quality safety equipment your crew needs. No matter what kind of hardware your project requires—whether it's a massive construction overhaul or a small fix at the house—Whit Davis Lumber Plus has you covered. Our expansive hardware section has exactly what you need, and our trained, helpful staff is eager to assist you. Come into to one of our four locations today!
We carry a wide selection of hardware brands!
We're a whole lot more than just lawn gnomes and hedge clippers! We've got you covered no matter what you're looking to do in the yard. If you're looking to do a bit of Spring-time planting or pre-Winter clean-up, we've got you covered. Come in to one of our four unique locations today to see what all we can do for you and your garden!
We have a full-service lumberyard in Jacksonville, Cabot and Greenbrier that stocks anything you need to build a house or products for the do-it-yourselfers.  Products such as: 
#2 Yellow Pine from 2"x4″ though 2"x12″.  8' and 20' long

Yellow Pine Plywood

1" Yellow Pine – various grades

Long Fir 22' though 32'

Spruce 2"x4"x8′ through 2"x4"x20'

Treated Lumber

Fence Pickets – 6' and 8' 

Landscape Timbers

Moulding

Rebar

Concrete Blocks

Concrete Bricks

PVC Pipe

Railroad Ties
And so much more! Visit our locations to find out exactly what we can do for your lumber needs.
No matter if you're adding an accent wall to an existing house, or painting the entire interior of a brand new building, picking out the ideal paint and ensuring a positive color match can be a pain. With Whit Davis Lumber Plus, we take the mystery out of the equation. Come in to one of our four locations and let one of our trained, highly-experienced associates guide you through the painting process. We'll help you pick the best tools for your needs and match your paints exactly.
Quality products from Rust-Oleum, Do It Best, Valspar, and More!
Not sure what color you'd like to see on the walls? We can help you with that, too! We're not your average hardware store: Come see us today to see the Whit Davis difference in person!
Have a leaky sink? Or do you need to ensure that new project has the best plumbing around, from floor to attic? No matter how big your plumbing project is, we've got the tools, equipment, and experienced staff to help you. From contractors to weekend warriors, the plumbing section at any of our four locations will more than meet your expectations.
If you had a hammer? More like if you had a power tool jamboree! Turn your workshop, construction site, or side project up to eleven with the right gear at the right price. We offer a wide selection of tools to meet your needs, no matter what you're making. Come in today to see how we can make your next project even easier.
Hard to Find Special Orders
Don't see it anywhere on the site? Need a custom part for that thing 

you're doing, but not sure where to get it? We've got you covered! Visit any of

 

our four locations

 

to talk to a specialist that can help you. Or,

 

give us a call today

 

to get immediate answers! No matter what you're looking for, we'll help you find it. That's the plus in Whit Davis Lumber Plus!
© 2023 Whit Davis Lumber Plus
Designed in Central Arkansas by
Rock City Digital